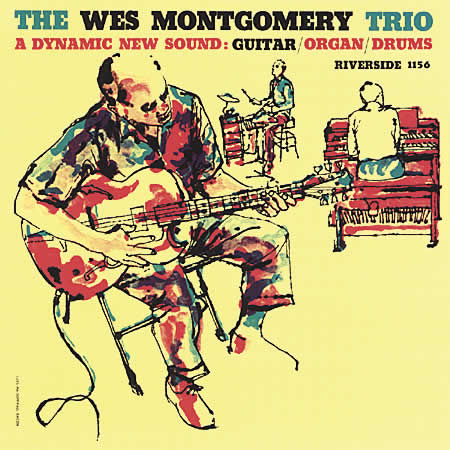 Artist: Wes Montgomery
Birth Name: John Leslie Montgomery
Born: March 6, 1923. Indianapolis, Indiana, USA
Died: June 15, 1968 (Aged 45). Indianapolis, Indiana, USA
Genre: Jazz, Soul Jazz, Crossover Jazz. Hard Bop, Jazz Pop, Contemporary Jazz, Guitar Jazz, Jazz Instrument, Modern Jazz
Occupation: Musician, Composer
Instruments: Guitar, Bass
Wes Montgomery was an American Jazz Guitarist and considered as one of the major Jazz Guitarists same as Django Reinhardt and Charlie Christian and influencing to others, including George Benson, Kenny Burrell, Grant Green, Jimi Hendrix, Steve Howe, Pat Martino, Pat Metheny, Lee Ritenour, Larry Coryell and Emily Remler.
Title: Dynamic New Sound (2016)
Genre: Jazz, Soul Jazz, Crossover Jazz. Hard Bop, Jazz Pop, Contemporary Jazz, Guitar Jazz, Jazz Instrument, Modern Jazz
Label: Riverside Records
Rating: *****
Tracks:
1. Round Midnight (4:59)
2. Yesterdays (3:20)
3. The End Of A Love Affair (3:19)
4. Whisper Not (4:40)
5. Ecaroh (2:59)
6. Satin Doll (4:00)
7. Missile Blues (6:04)
8. Too Late Now (4:55)
9. Jingles (5:31)
Personnel:
Wes Montgomery: Guitar
Melvin Rhyne: Organ
Paul Parker: Drums
Dynamic New Sound is an album by Wes Montgomery, originally released in 1959 by Riverside Records, remastered and reissued in 2016 by Riverside Records, featuring Melvin Rhyne, and Paul Parker.